Websites
It all starts here
Pick your path and start building
Website Builder
Easy Peasy
No tech skills required! You can build a better website in under an hour without any tech skills! Create a website quick & easy for only $5.99 per month. Let your customers book appointments with you directly on your website! Automatically sync appointments with your phones calendar! The Website Builder includes everything to launch your new website! Hosting, security, even a free generic domain! Manage everything from your phone, tablet, or computer. Create in the place that you are most inspired, or make changes on the go! See our Website Builder in action at www.SelfmadeWebsites.com
WordPress
Advanced
So you have some tech skills? Host your website with us! Our reliable products make building and managing your WordPress website easy. Manage it yourself, have a friend manage it, or allow us to run your website with our Website Management service. Our websites average 99.9% uptime! If you run into trouble, our amazing tech support team is available 24/7. Grab the "parts" for your new website. WordPress Website Hosting, Domains, SSL Security Certificates, Business Email, and more. Check out our FAQs to learn more about WordPress and why it is the most popular content management system on the market. 
Website Management
Let us handle it
No time to set up your website? Allow us! Our Website Management service is like having your very own website manager on staff. All of your websites needs are a call or email away. Initial setup, regular content updates, daily backups, real-time monitoring are some of the things we are doing to keep your website awesome. Ready to get started on your website? Hit the button below for the details on our Website Management service.
Extra's
Optional add-on's
Email & Office
Show the world you mean business. Look professional with email that matches your domain. A domain-based email address, like [email protected], helps you look more professional with customers and promotes your website and company. In fact, customers are 9 times more likely to choose a company with a professional email address. Every time you send an email from a domain-based address, you're putting your domain name in front of customers and encouraging them to visit your website.
Keep your team productive with cloud-based versions of Microsoft Office and secure online storage. You can safely and seamlessly create, edit, store and share documents online.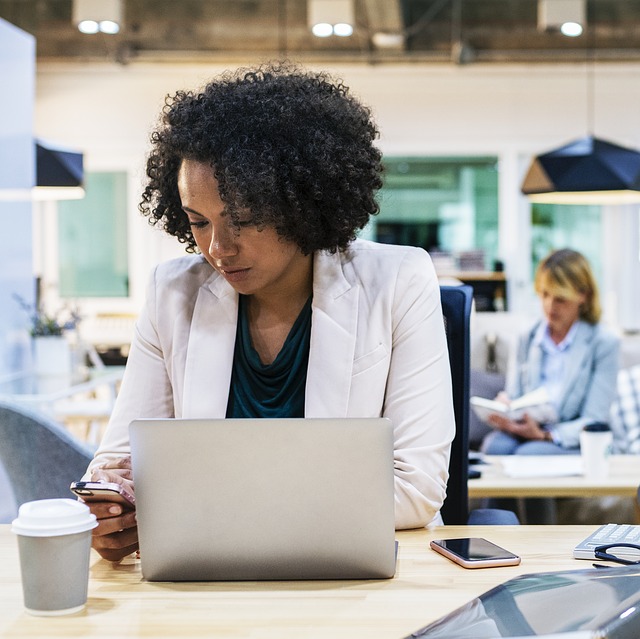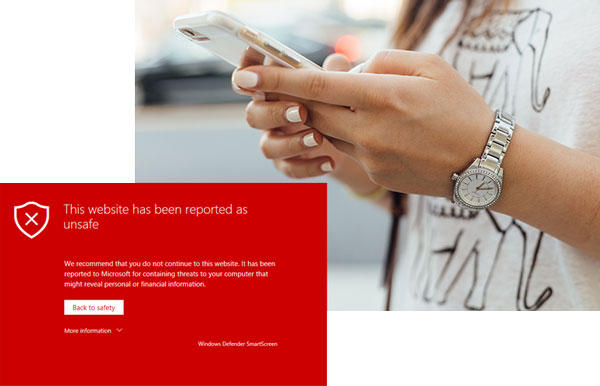 Website Security
Website Security powered by Sucuri – advanced protection made simple. As in, there's no software to install, daily security scans run automatically and if there's ever an issue, our auto removal tools can't fix, our security experts will repair it manually. So relax, we got it covered. Completely.
Malware doesn't discriminate. In fact, it's an equal-opportunity menace because most malware attacks are triggered by automation, so that means literally anyone is a target. And if you do get infected, and you don't have immediate response mechanism in place – like Parmon Consulting's Website Security – it can do more than just disrupt your site, it can ruin your reputation, and that'll chase prospective customers away.
Think of it this way: Securing your site is like locking the doors to your house at night. You don't do it because you expect something bad to happen – you do it because it significantly reduces the risk of uninvited (or unwelcome) access.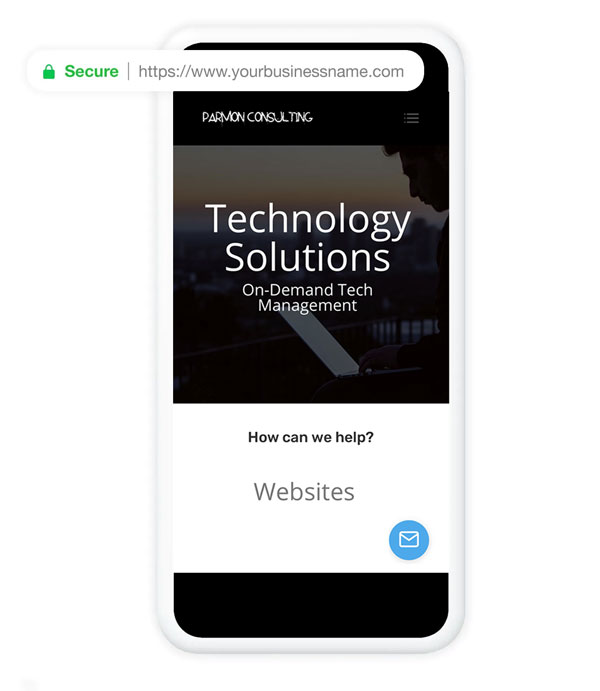 SSL Security
Increase your SEO ranking. Search engines heavily favor https-encrypted websites and will push them higher in search results. That increases the likelihood customers will find you. When visitors type a URL or follow a link to a secure website that doesn't have an SSL, that site is immediately flagged as "Not Secure." And that scares potential customers away. But when you have a Parmon Consulting SSL certificate, any potential "Not Secure" warning goes away – for as long as you have the SSL certificate. And that's a good thing.