Website Management
No Startup Fees!
Website Management starts at $149 per month with no long-term contracts! Sit back and relax, our team will build & manage a beautiful, mobile-friendly site following your lead. WordPress is the most popular and flexible website building platform. WordPress will grow with you as your business grows.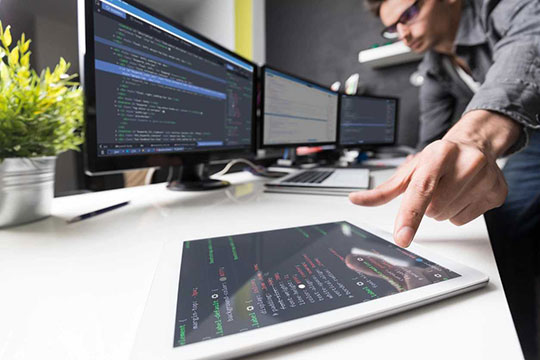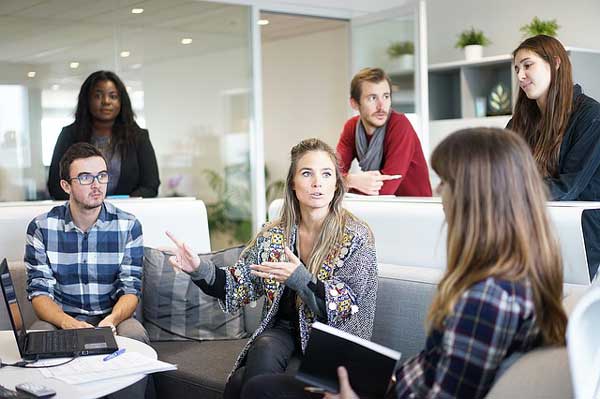 Share

your vision

Tell us your vision, ideas, and goals for your website. We'll help you choose the right options for your business. Send us your text, logos and images — if you have them. If not, we have a huge library of professional photos to make your site amazing. 

Schedule your free consultation via email or phone. Would you like to discuss your project in person? Contact us today for an onsite quote.
Start
build

ing

Our team will bring your vision to life with your content. We will send you a link to monitor our progress in real-time. Allowing you to provide input throughout the design process.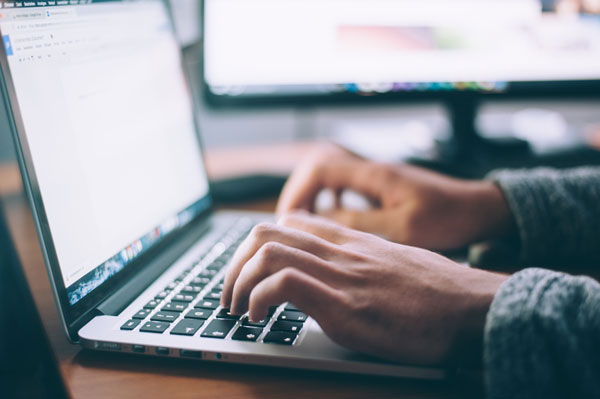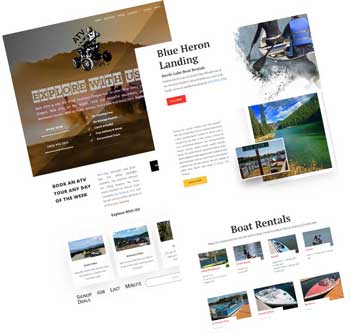 Keep it
fresh
It's like having your very own website manager on staff. All of your website needs are a call or email away. Regular content updates, daily backups, real-time monitoring are some of the things we are doing to keep your website awesome.
Simple billing
We keep it simple with low flat rates and easy to understand quotes
Get online fast
Your time is valuable, so why wait months. We'll get your website up quickly. 
Amazing customer service
Happy clients make us smile. We respond quickly and deliver quality results.
Look good on all devices
We ensure your website looks great no matter what device your customer uses.
Built on WordPress
WordPress is a powerful tool that can accomplish nearly any business need.

On-Demand Updates
Simply send us your content and we will get to work

99.9% Average Uptime
We respond in real-time to website problems

Modern Web Design
We build responsive websites ready for all your customers devices

Performance Checks
We are alerted in real-time of changes in website performance

24/7 Tech Support
Our free 24/7 tech support keeps your website running

Security Monitoring
Security scans find malware and security vulnerabilities

Daily Backups
If the worst happens, we can restore to an available backup

Optimized Servers
Our platform is optimized for WordPress

Site Updates
New content, WordPress core software, plugins, and security updates
Frequently Asked Questions
How long does it take to build my new website?
DIY Website Builder: You can build your website in a few hours with our Website Builder
Website Management: Our full-service approach to building advanced websites with WordPress can have your website up and running is as little as a few weeks. This largely depends on the availbility of content for the website. We will setup a "coming soon" page within 48 hours of starting your website.
What do I need to get started?
Do It Yourself with our Website Builder. You can build and manage your own website easily. Basic Domain & SSL Security are included with your Website Builder plan at no extra cost! Take your team to the next level with Microsoft 365 by GoDaddy. You will need the following website "parts" to build & manage your awesome website today!
Allow Us to build and manage a beautiful website for you. Learn more about our full-service Website Management service. You will need the following website "parts" for our team to build & manage your new website!
Do I need an SSL Security Certificate?
Your website will function without an SSL security certificate.
But we strongly recommend having an SSL. If you don't have the little green lock from a trusted SSL certificate, Google Chrome will tag your site as Not Secure.
An SSL (Secure Sockets Layer) certificate is a digital certificate that authenticates the identity of a website and encrypts information sent to the server using SSL technology.
What if I cancel my Website Management plan?
There are no long contracts here. We will continue to earn your business month after month. You are free to cancel any time. Upon canceling your account, we will discontinue management of your account and the website will be reverted to a "maintenance" page. You will continue to own your domain.
What is Website Security?
Our Website Security scanner checks your website regularly for malware, blacklists, and uptime. Not only does Website Security monitoring protect you and your customers, but it protects your website's rankings by checking a variety of different blacklists for your website.
What is a domain?
While computers require IP addresses to locate one another, we humans can use domain names. When visitors enter your domain name into a Web browser, the browser uses your domain name to find the correct IP address and, in turn, passes back the website associated with that IP address.
Domain names were created to make IP addresses more human-friendly. An IP address is a unique set of numbers that is assigned to every computer/server on the Internet. Think of IP addresses like street addresses - they identify where a computer is located on the Internet and help route information so that it can easily travel between computers.
I already have a domain, can I use it?
What is website hosting?
To make your website visible on the Web, your website's files and data must be physically stored on a computer that is connected to the Internet. These large, high-powered computers are called web servers. Purchasing website hosting purchases space on these servers.
Think of a website hosting company like a shopping center that contains several individual stores. If you want to open a store at the shopping center, you can lease space in it and set up shop. Just like a shopping center, website hosting companies enable you to lease space on their web servers where you can store your website files and make them available for visitors to view on the Internet.
What is Email & Office
Show the world you mean business. Look professional with email that matches your domain. Shop Email & Office.
A domain-based email address, like [email protected], helps you look more professional with customers and promotes your website and company. In fact, customers are 9 times more likely to choose a company with a professional email address. Every time you send an email from a domain-based address, you're putting your domain name in front of customers and encouraging them to visit your website.
Keep your team productive with cloud-based versions of Microsoft Office and secure online storage. You can safely and seamlessly create, edit, store and share documents online. Our partnership with Microsoft 365 from GoDaddy makes collarborating easy!
What is WordPress?
WordPress® is a blog- and web-publishing platform that is recognized the world over as a standard in website creation.
Can you get me on the top of Google?
We have partnered with the best SEO team in Oregon! Call today! (503) 877-9836